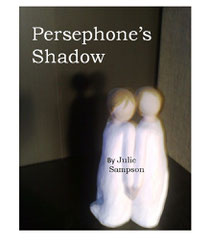 Persephone's Shadow is available as an ebook from Kindle. A long poem sequence, at one level the poem narrates and represents, in mythical and biblical metaphor, the mysteriously unfolding narrative of an illicit love affair.
Inspired by H.D,'s text 'Kora and Ka', the poem also examines Modernist concepts of the split and doubled self and feminist concepts related to the poetics of the female body as text.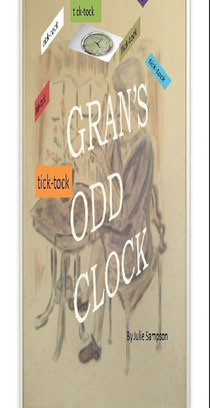 Gran's Odd Clock is available as an ebook from Kindle. It is  a short story for young children.
One day Michael is with his Gran whilst his mother goes shopping. Michael's Gran has a clock in the middle of the ceiling. Inside is a clock-man. Michael and his imaginary friend Cranmer meet the clock-man. They have an adventure before Michael's mother returns and takes him home.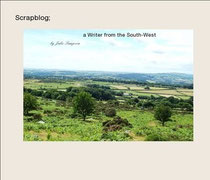 Scrapblog a Writer from the South-West is an ebook collection of pieces taken from my blog of the same name. It is available from Blurb Books and you can download a preview from Blurb. 
This collection is for the most part based on research I'm currently doing for a longer book about women writers who lived in or had other links with the South-west of England - mostly, but not all, from Devon. Some of the pieces are short and light, others contain much in-depth and original research. Writers who appear include Mary Lady Chudleigh, Mary Coleridge, E.M. Delafield, Frances Bellerby, H.D., Beatrice Chase, Jean Rhys and Sylvia Plath. I discuss their lives and talk about some of their writing and the book is illustrated throughout with photos - nearly all taken by myself. There are also a few of my own poems, all mostly about the women writers discussed.