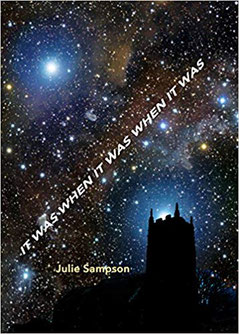 It Was When It Was When It Was, my second short collection, was published by Dempsey and Windle, in 2018.  
'When she was young
her poems would simply run
free-as-her-old-English-puppy's 
headlong sprint ...' Jill's Poem
"It's not difficult to hear the music we recognise as English Poetry in Julie Sampson's family chronicle... memory's landscapes & vice-versa, poignant & determinedly present."
Kris Hemensley
 'These are not only poems of seductive and succulent detail. As Julie Sampson makes clear early in the collection, her project is to show the fruits of being fully present in our lives, in our family stories. To pay the world its due attention, to miss as little as possible, is to build the capacity to someday retrieve and 'refold enigmas layering our life'. Here are the results - the vivid, moving triumphs of the poems.'
(Alasdair Paterson)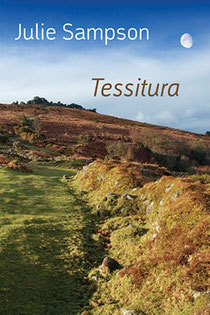 Myfirst full  poetry collection, Tessitura, was published in 2013 by Shearsman Books. 
       The book contains a range of poems, several of which were inspired by places in the South-West as well as a long sequence on the subject of Devon's women writers. You can download a PDF sampler from the book from the publisher here and buy either from the publisher or from this website's bookshop.
      The collection took a long time to put together; its title was taken from a long poem called 'The Soprano Who Loved Silence', which, though published elsewhere, is not included in the book. The title borrows a musical conceptual term, denoting the textural sweep of melodic contour - kind of safe-space - for a singer or instrumentalist. The collection is intended as a corresponding writerly space in which I bring together various drifts of work, assemble them into poetry's equivalence of music's soundscape.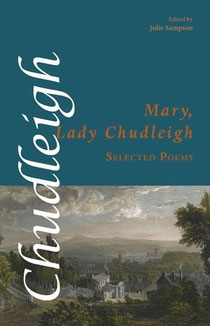 I was asked by the Editor of Shearsman Books to edit the paperback edition of Selected Poems of Mary Lady Chudleigh - see Shearsman Classics. Lady Chudleigh was Devon's C17 important proto-feminist poet. Friend of Dryden and leading figure amongst the women writers of her day, Chudleigh' work still resonates with many readers of our own day.This is the only selection of her work available in paperback.
You can download a sampler pdf  from the book from the publisher and buy a copy from either the publisher or from this website's bookshop.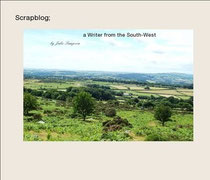 Scrapblog a Writer from the South-West is a collection of pieces taken from my occasional blog of the same name, available as an ebook from Blurb. I am preparing a new edition of the book at present; it will soon be available to buy from Blurb Books. In Standard Landscape format and 114 pages, the collection includes a cross-section of some of the best articles and pieces included in the blog.